Teaching
Past
Fall 2020: Grader, Math 325, Algebra I, by Victor Ginzburg
Spring 2020: TA, Math 163, Honors Calculus (IBL), by Lucas Benigni.
Winter 2020: TA, Math 244, Introduction to Algebraic Geometry, by Antoni Rangachev.
Fall 2019: TA, Math 267, Introduction to Representation Theory of Finite Groups, by Madhav Nori.
Fall 2019 Homework Solutions
Homework 1
Homework 2
Homework 4
Homework 8

Some notes on representations of the unitary group
Summer
I was an apprentice instructor at MathILy , a summer program for mathematically enthused high school students, from 2017-2020. In 2019, I also taught at MathILy-Er.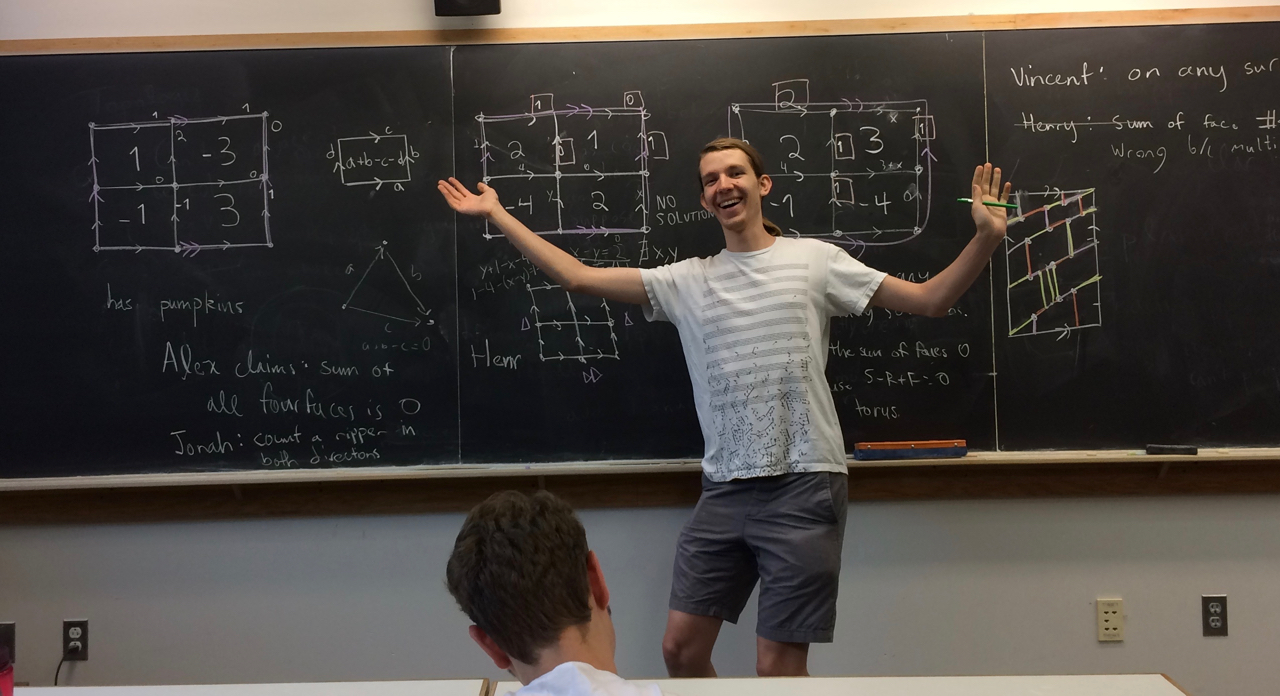 Josh during Topological Graph Theory at MathILy 2017.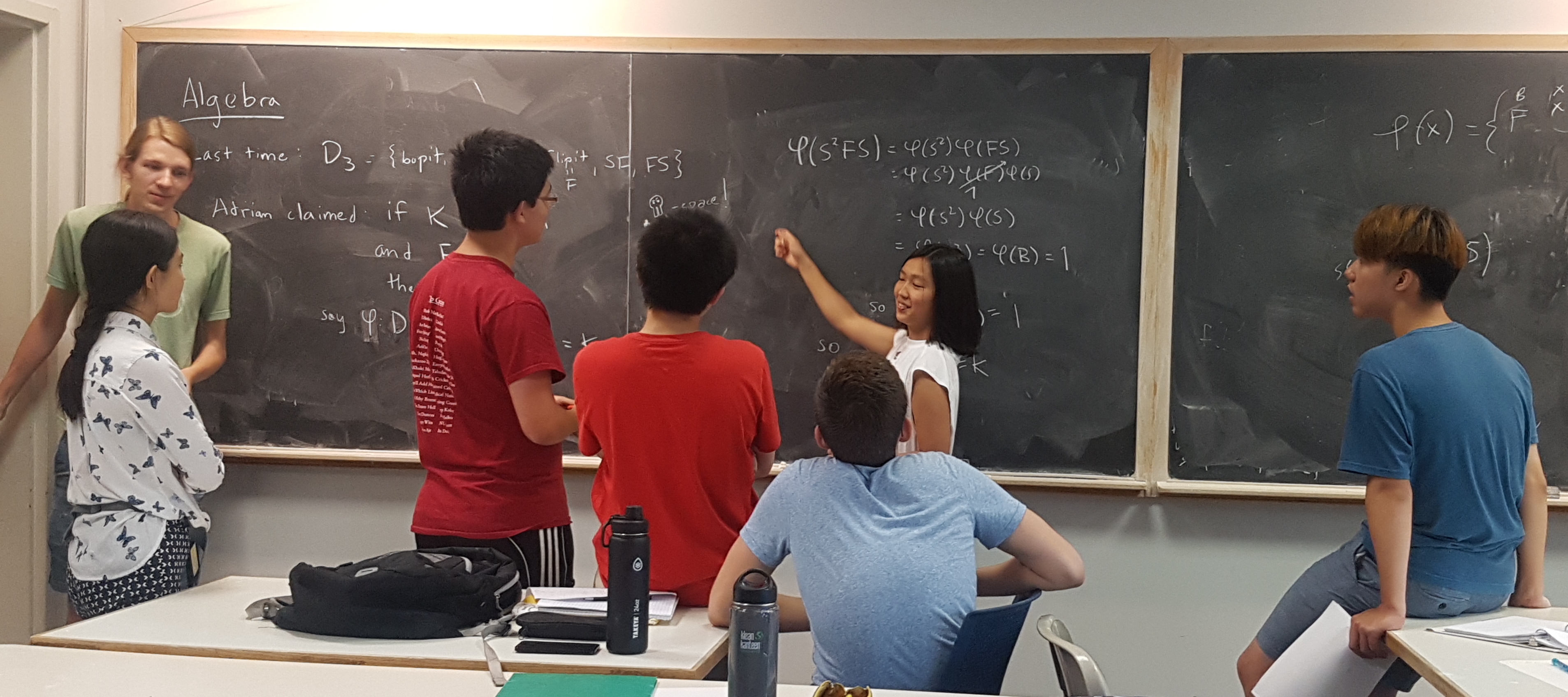 Josh supervises discovery of the normality of kernels at MathILy 2018.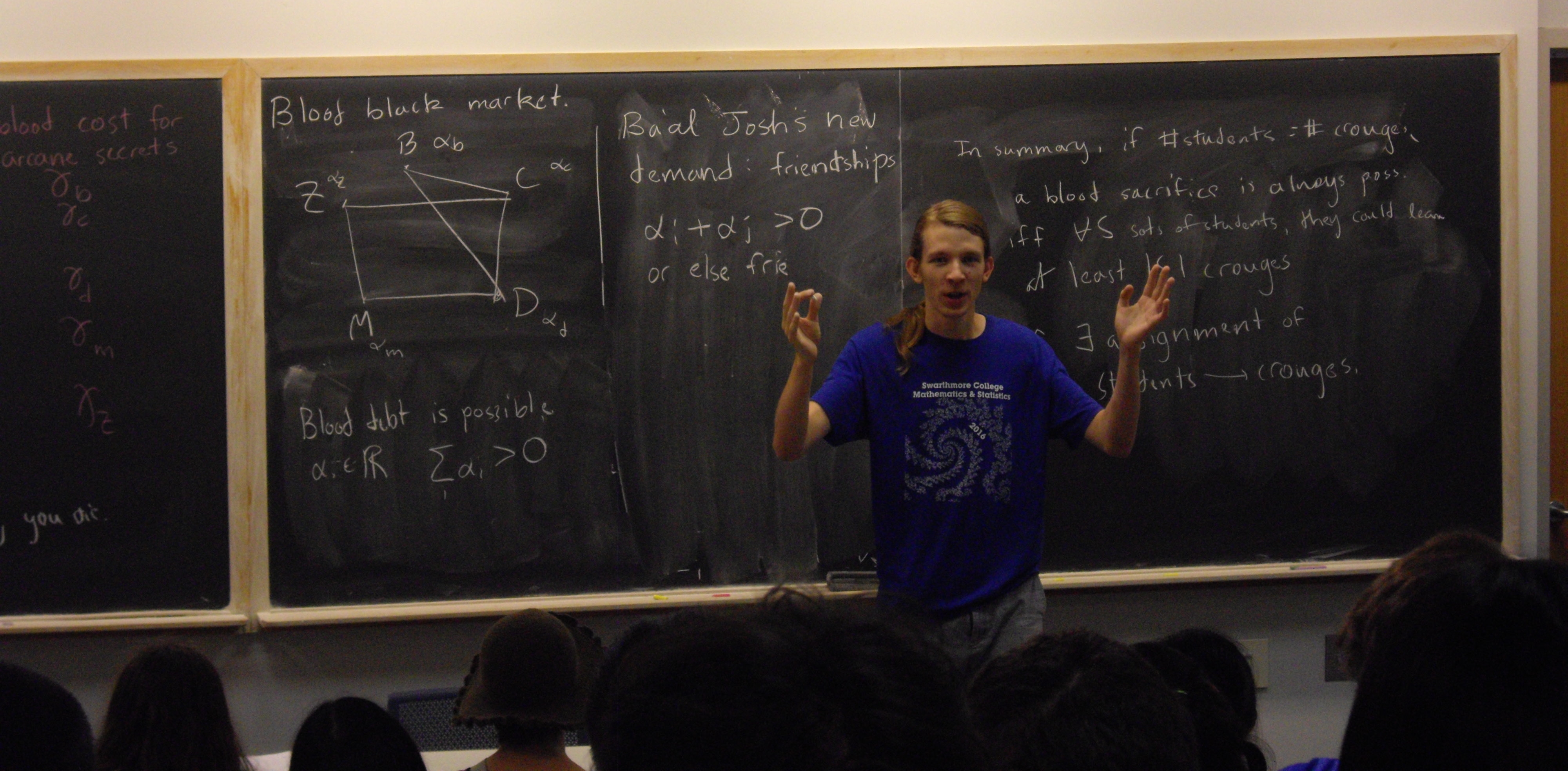 Josh leads a Daily Gather on Tutte's Theorem on perfect 2-matchings at MathILy 2018.